a bit more about me and my tastes
"Let me show you the world in my eyes..."

Look here my different tastes about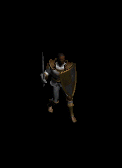 I like everything relative to Heroic-Fantasy, it describes just nice fantasy worlds ..., that's why I like also a lot Role playing games ( Live ones, I used to play some of them as AD&D , Runequest ,Warhammer)
but I also play PC games RPG like Diablo 1 & 2, Baldur's Gate ,Lands of lore etc.. at least I used to play that a lot, now I have less time to play ...
I like all that worlds where finally high values were defended , such as honour , friendship , respect..


As for movies I like quite all kind of movies, but my favourite are sci-fi and adventure movies, I do have two favorite movies that I really like a lot and that have marked my life:
Dune and Star Wars : The Return of the Jedi are the movies that I like the most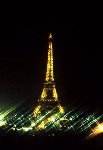 I also like to travel a lot I've only been to few countries in my life and made only a few trips here are different places where I've been and that I like a lot ...
Of course how can I not speak of Paris, the city of lights, just where I live, which is a beautifull city, where I live... I like my town if you ever have the chance to visit Paris , just do it...
I still live in Paris, and for now don't intend to live my town cause I feel well living here... but in my plans isn't forbidden the fact of going to live somewhere else for some time...

Chicago was my first big trip around the world, and the first time I went to USA , I liked a lot that town ... and the people that lives there, I still have friends there, the people I was living with and that cared for me I still thank them for all the good care they gave me , that was one wonderfull trip that I will never forget, I spent there Christmas time and it was funny living finally the "american dream" ...
I'd like someday to go back there and enjoy more time ...
only time will tell ...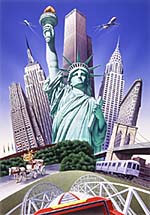 New York was my last big trip and the second time I went to USA , I liked all in NY, all the different people living there, the life there it was quite a dream to finally be able to go through the "big apple", even if I only spent there 5 days, those five days were really intense
I also like art so check
here
some of the things I like
I basically like lots of paintings and I was also a reader of comic books, aI like all the drawing stuff, this creative process that makes you feel in control of all...
enjoy...